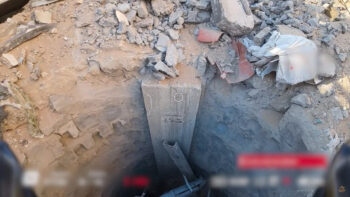 What do recent conflicts have in common? They are largely based on the use of shocking images to accompany communication – or propaganda, it depends. And to produce these images, drones are very often used. These are sometimes devices intended for the general public.
An example ?
To prove that Hamas terrorists used the al-Shifa hospital in Gaza and justify the intensive strikes on the building, the Israel Defense Forces released a video showing a tunnel described as built by Hamas fighters, 10 meters below the hospital and a length of 55 meters. It is presented as having equipment to block attacks, such as an armored range with openings for shooting.
In the first part of the video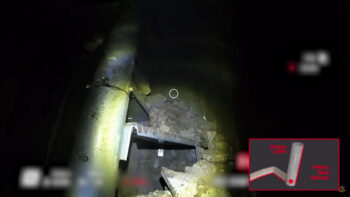 We can see the characteristic round viewfinder of a DJI Avata controlled with a Motion Controller and, blurred, the Avata's telemetry data at the bottom of the screen. It appears that the device is equipped with a lamp to illuminate forward. It is also likely that there is also an LED facing downwards. Because without sufficient lighting towards the ground, the Avata's vertical sensors would be blind and the device would begin to drift when used with the Motion Controller (or the radio control in modes N and S). The second part of the video is filmed with a classic handheld camera.
Note (as usual with images from military sources): the "information" disseminated by the various media, official and unofficial, should be considered with hindsight and discernment since they are most often tools intended to Propaganda.
The Israel Defense Forces video