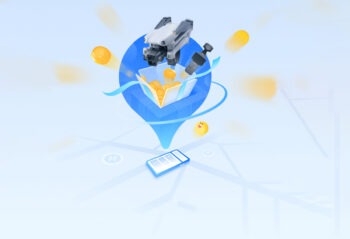 Fly Spots is a function that has been present for a long time in DJI Fly, the aim of which is to materialize flight spots on a map. This function, until now, was conspicuous by… the absence of flight spots in its base! The manufacturer has decided to enrich this database with contributions from its users.
A carrot…
To motivate them to indicate their flight spots, DJI is launching the " Fly Spots Challenge ". The principle is simple: each flight spot earns points, each comment on a selected flight spot also earns points. The 4 contributors with the most points will win DJI equipment. The Fly Spots Challenge began on November 11 and will end on December 10, 2023.
Fly Spots?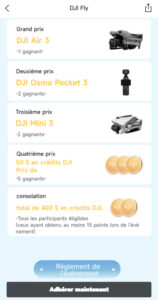 Creating a Fly Spot is quite simple: just indicate the location on the map in DJI Fly, add a short description and a photo. The spot is only published after review by DJI: " Fly spot submissions should be reviewed within 48 hours », indicates the Fly Spots page. Automatic translation tools show their limits…
However, the possible prohibitions indicated are based on the DJI map... which does not correspond to the regulations in force. The application lets you add a flight spot in the heart of a national park, for example, or in a built-up area in public space! A contributory system allows everyone to give their opinion on the need for a flight authorization on a spot. A bizarre concept of regulation!
Rather than DJI Fly Spots…
You may prefer the service DroneSpot, which has existed for several years and which includes more than ten thousand spots. It gives indications that are much more respectful of the regulations applied in France (and abroad), with enormous work by its author carried out on the search and indication of no-fly zones, to avoid finding yourself in violation.