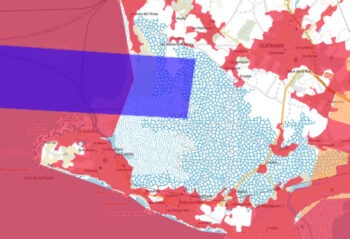 3 Temporary Restricted Zones have been created in the Croisic region, mainly at sea opposite the Pointe du Croisic, where flights are usually already prohibited. But also in a strip around an axis between the Tréhic lighthouse and the Guérande salt marshes.
On the map, I have marked ZRT1, but not the two other ZRTs at sea which are already prohibited from flying the rest of the time.
At this location, French society XSun, based in Guérande, will carry out surveillance and experimental flights with its drones.
It will probably be the SolarXOne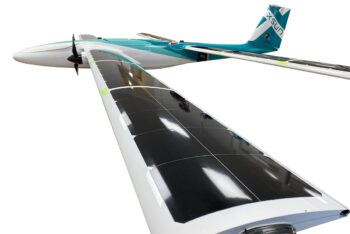 This device is capable of flying for 12 hours, carrying a payload of 5 kg, with two pairs of wings equipped with solar panels. Flights, in BVLOS (outside direct view) and over populated areas, are carried out having satisfied a risk assessment (SORA). The SolarXOne has also obtained a Design Verification Report (DVR) with EASA.
When?
When ZRTs are activated, drone flights are prohibited to protect XSun drones. The ZRTs can be activated every day, from November 20, 2023 to December 27, 2024. To find out the activation times, you must contact the company XSun – the manager's contact details are indicated in the SUP AIP 2023/210.
Source: the SIA