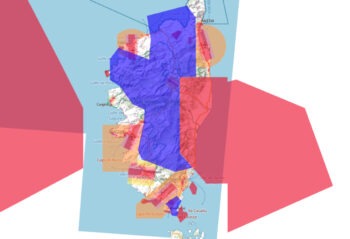 Ventisera-Solenzara Air Base 126 in Corsica hosts the Rotary Wing Mission Commander Course 2023 during the month of November 2023.
The goal of this exercise? These are missions in the form of realistic scenarios aimed at qualifying Caracal, Puma and Fennec helicopter pilots for the qualification of mission commander (Mission Commander). The French Navy will participate in the exercises with Panther helicopters. On this occasion, 17 Temporary Regulated Zones (ZRT) are created in Corsica – they cover a large part of the island even if not all of them concern drones.
It's complex!
The summary table of possible activation dates and times of the 17 ZRTs is particularly complex to decipher, and the risk of errors is possible. What's more, knowing the real activity is not within the reach of the general public. However, drone flights are prohibited when these ZRTs are active – and given the planned activity, it is better not to be in the air at the same time as military helicopters. Consequently, it is recommended to refrain from drone flights in ZRTs from November 14 to 22, 2023. If you need to know more, refer to SUP AIP 208/23 which describes the ZRTs.
Source: the SIA