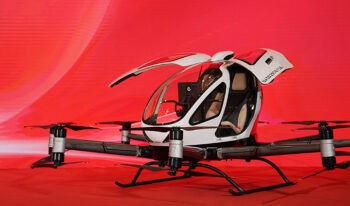 The manufacturer EHang is one of the pioneers in the development of multirotors intended for transporting people. Its numerous press releases and videos highlight its technology, its compliance with regulatory provisions in China, and interesting sales promises.
The Hindenburg Research report?
Published on November 7, 2023, it is titled " EHang: Hollow order book and fake sales make this China-based eVTOL company last in line for takeoff ". According to the team in charge of document, it follows an investigation which took place over several months. She puts forward many points that discredit EHang, in a long, detailed report.
The conclusion of the report?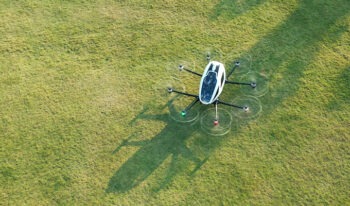 « EHang appears to have a major credibility problem, whether inflating its supposedly massive pre-order backlog by over 1 units (which appears almost entirely to be smoke) or openly misleading about sales which have all the hallmarks of fake revenue .
With its continued underinvestment in R&D, EHang would have to rework its entire design to satisfy the security needs of the use cases it aspires to. Trust is crucial in the aviation industry, both for investors and potential customers who are literally putting their lives on the line. We believe the company represents a potential fatality for both investors and passengers ».
EHang's reaction?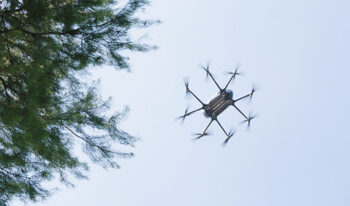 The Chinese manufacturer quickly published a press release in which it stated: " The report released today by short seller Hindenburg Research contains false statements and misinterpretation of information regarding the company's business operations and financial conditions. The report highlights this short seller's superficial and incomplete understanding of the company's industry and business operations.
The sum of orders and pre-orders received by EHang in the past reflects the strong interest and real demand from customers for EHang's innovative electric vertical take-off and landing ("eVTOL") products, which are based on signed contracts and including Delivery is planned, after obtaining regulatory approvals, as per customer requests. EHang will continue to provide updates on its order portfolio from time to time, including new large orders it has received after obtaining a certificate for its unmanned eVTOL on board by the Civil Aviation Administration of China.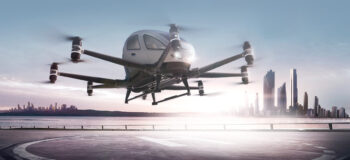 EHang strongly denies the allegations in the short seller's report that it misled investors about its order book and sales, and will take appropriate measures to protect its interests and those of its shareholders ».
Real news or fake news?
The report, despite its details and details, does not provide a precise idea of ​​the situation at EHang. He lists an impressive number of assertions about sales figures and investments, most often supported by competitors' figures, by anonymous testimonies, by a lack of reaction from investors or customers, and sometimes plays on the rope sensitive by recalling, for example, that an investor had been convicted of fraud… 20 years ago.
How does Hindenburg Research work?

It is a company founded in 2017 that works to expose the actions of other companies so that their business does not lead to an avoidable, man-made disaster. Hence the name Hindenburg, in memory of the airship crash in 1937, according to the company website. Most investigations conducted by Hindenburg Research have led to the discovery of fraudulent activities.
Yes but… According to Wikipedia, it is an investment research company based on short-selling. The principle ? Taking a "short position in the market", in other words investing with the aim of generating a profit by anticipating a decline in the stock price. Hinderburg Research's strategy consists of carrying out an incriminating investigation into a target company with the aim of weakening it, lowering its share price, which allows it to generate profits.
Who knows…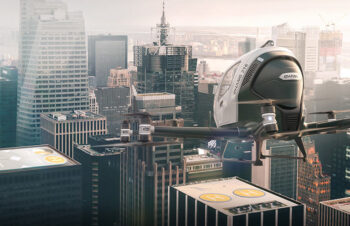 On the one hand there is a Chinese company which is struggling to convince the markets of the relevance of its work on reducing the dangerousness of its devices and the risks for its passengers, and on compliance with regulations in force or to come in outside of China.
On the other hand there is an American company which bases its income on its ability to push down the stock market price of the targets of its reports…
source: the Hindenburg Research report et the EHang press release
Photo credits: EHang
Thanks to Pierre Kancir for Hivebotics for the info!