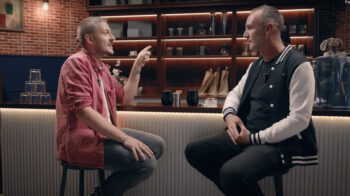 Andras Ra has made a specialty of hyperlapse videos. Its definition? These are " timelapses on steroids ". In other words, accelerated videos to which dynamic effects have been applied. If you are interested in the subject, you can watch on his YouTube account the sequences created by Andras Ra with the themes of cities and countries.
Want to make your own?
Andras Ra offers tutorials like this one. And explanations on his methods of preparation, shooting then editing in this interview conducted by Olivier Mondon from DJI. Why DJI? Because Andras Ra shoots with several DJI products: the Osmo Mobile 6, the Osmo Action 4, the Ronin S3 Mini, or even the Mavic 3 Classic!
source: DJI Viewpoints
The interview with Andras Ra by Olivier Mondon from DJI