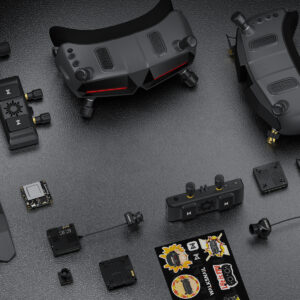 The constructor Caddx has published a long post on social networks. He indicates that he wants to create a Caddx drone with Avatar equipment using the Walksnail protocol, and is calling on the community to help him.
What do you need to know to decipher this text?
Caddx complains of "unfair competition" and "commercial monopoly". No name is given, but the accused company is of course DJI. For the record, Caddx worked with DJI, notably with Vista boxes compatible with DJI Digital FPV System, until their partnership was interrupted.
Caddx's post:
« Recently, some customers asked us why Avatar Walksnail products are not available in many FPV drone stores. Furthermore, a topic published in the community sparked great discussions: "Many drone manufacturers have been forced to stop cooperating with Walksnail". This means that these drones will not be compatible with our HD Avatar Walksnail system. We obviously don't want that to happen. Unfortunately, this is the case!
[…] We encourage equality and competition. We also listen with interest to ideas and suggestions from the market. […] We do not want things to be complicated by unfair competition and commercial monopoly.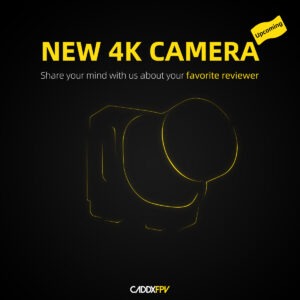 In order for the market to purchase and use Avatar Walksnail products more openly and fairly, we would like to invite all drone experts to work with us to design our own drone. Yes, maybe this is the time when we need to improve our production level so that all the customers who have always appreciated and supported us can get the Avatar Walksnail system in the fastest way, enjoy HD and fly wherever they want […] ».
Call for creators for Walksnail…
Comments on the post have already provided interesting suggestions for Caddx and proposals for partnerships from frame creators. It will be interesting to see if and how the manufacturer will use this material to face the DJI steamroller with its O3 technology and to counter its obviously very aggressive commercial policy...