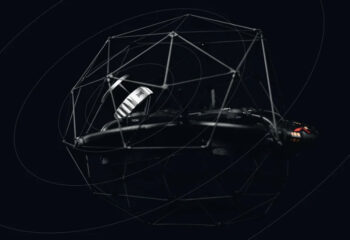 Looking already know the Elios 3, a drone specially designed by the Swiss company Flyability to fly in difficult environments, in the presence of obstacles, dust, smoke, dangerous substances. In addition to its standard equipment, the Elios 3 in Surveying Payload version is equipped with a LiDAR Ouster OS0-128 Rev 7.
Precise measurements
It allows you to measure and map your environment in 3D with centimeter precision, with the help of the SLAM (Simultaneous Localization And Mapping) algorithm. Faro Connect. The tool makes it possible to model areas that are difficult to access, dangerous for humans, beyond direct view, quickly. The official Elios 3 Surveying Payload page can be found here, on the Flyability website.