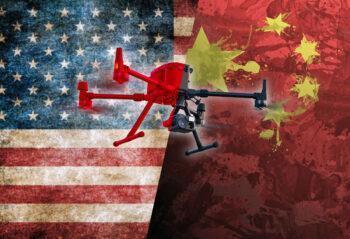 The "American Security Drone Act of 2023" is a bill tabled by Republican and Democratic senators in the United States, presented several times (see here), and so far not adopted. It is back in a new version presented in October 2023 and unveiled on November 1.
This project is described as bipartisan to give it more chances, and indeed, it was presented by Mike Gallagher (Republican), Joe Courtney (Democrat), Raja Krishnamoorthi (Democrat), and Rob Wittman (Republican). It is supported by "The Select Committee on the CCP", a group within the United States Congress which intends to monitor the influence of the Chinese Communist Party in the United States.
The goal ?
Mike Gallagher explains that " This bill would prohibit the federal government from using American taxpayer dollars to purchase this equipment from countries like China, thereby supporting the malicious behavior of the People's Republic of China and posing a serious threat to the national security of the States -United and our allies ". The name of DJI does not appear anywhere in the proposed law, but the Chinese manufacturer is in the sights. The illustrative images in the press releases from the Select Committee on the CCP are a Mavic Air 2 and an Inspire 1 from DJI
To convince ?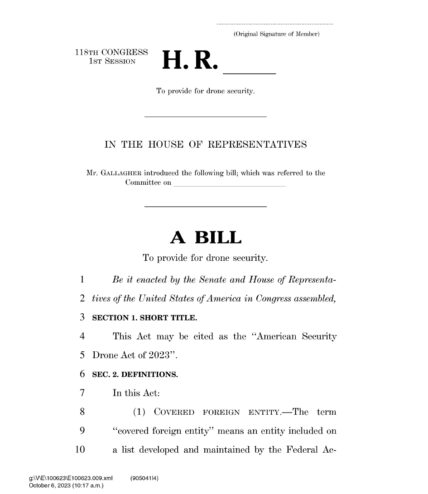 Mike Gallagher argued that " the Chinese Communist Party systematically uses its quasi-monopoly as a weapon in the drone market against the camp of Good; [it] restricts drone exports to Ukraine while Hamas uses them to carry out brutal terrorist attacks ».
And to remedy this, Joe Courtney declared that " The American Security Drone Act takes important steps to reduce the U.S. government's reliance on foreign-made drone technology […] particularly when U.S. manufacturers have the capacity to meet this need ».
The measures in the bill?
prohibiting federal departments and agencies from operating or acquiring any drone systems manufactured or assembled by certain foreign entities, including drone manufacturers based in the People's Republic of China.
prohibiting the use of federal funds awarded through contracts, grants, or cooperative agreements to purchase these drone systems.
requiring the Comptroller General of the United States to submit a report to Congress detailing the quantity of commercially available foreign commercial drones and drone systems purchased by Federal departments and agencies from foreign entities covered by the Act.
Can the text be adopted?
The increasingly tense international context works in favor of the proposed law, despite the protests of numerous North American agencies, police, firefighters, who could be deprived of their work tools.
sources: A statement of The Select Committee on the CCP, a for another et the bill.