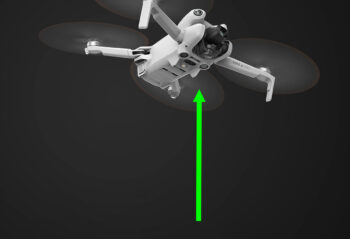 As had promised DJI, the height limit of 120 meters is back on DJI Fly, with update 1.12.3, for mini 4 pro. This is in fact a regulatory obligation imposed on the manufacturer by European regulations for a device with class C0 indication, DJI could therefore not escape it.
What is interesting ?
After updating DJI Fly, it is possible to choose whether :
we want to move to the regulatory limitation of 120 meters. In this case, the Mini 4 Pro is in class C0.
ou
we want to maintain the possibility of going higher (up to 500 meters). In this case, it loses its C0 class. It becomes a drone without class indication.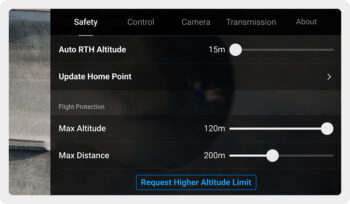 DJI warns that moving to a limitation of more than 120 meters is irreversible, so once class C0 is lost, the Mini 4 Pro cannot regain it. DJI assures that it will later be able to obtain class C1 (but the regulations will not impose it on you).
The procedure for removing class C0, described in the Viewpoint document published by DJI, is quite restrictive since it involves removing the C0 label, taking a photo of the removed marking and sending it to the manufacturer.
So, C0 or not C0?
What I recommend to you is… do nothing at first! Wait quietly until the update is deemed fully functional before applying it, then wait before making a decision regarding C0 class confirmation or C0 class abandonment.
For my part and based on my knowledge, I will keep the limitation at 500 meters and therefore choose to lose the C0 class. Because the Mini 4 Pro is a drone placed on the market before January 1, 2024, it is therefore usable in subcategory A1 before January 1, 2024 AND will remain so after January 1, 2024. We gain absolutely nothing, neither now nor from 2024, until it is classified C0! Or rather if: we win... a painful blockage facing a cliff or climbing a slope on a mountain bike... (and since I mainly fly in the mountains, this is important).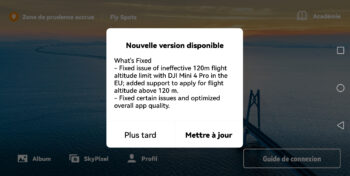 There will also be no regulatory obligation and strictly no interest in upgrading the Mini 4 Pro to class C1 when DJI offers it: because in class C1 it will lose the possibility of flying freely above people, and will have to satisfy additional requirements (geovigilance, remote electronic identification, training and A1/A3 exam, etc.).
And for the Mini 2 SE, Mini 3, Mini 3 Pro?
They are without class indication at the moment. DJI does not yet offer a retroactive classification, but this will probably be the case in the coming weeks or months. Keep in mind that, as with the Mini 4 Pro, since these models were all released to the market before January 1, 2024, there is NO regulatory obligation to upgrade them to class C0 (nor C1) nor now , nor in 2024, and that there is and will be no advantage in doing so.
Hack (but it's not legal)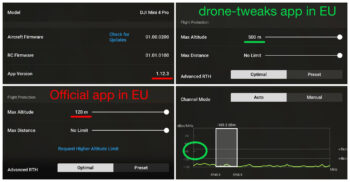 Author of Drone Tweaks, Florin Andries confirmed that his DJI Fly hack already made it possible to pass the limit from 120 to 500 meters, even having chosen to keep the C0 class for the Mini 4 Pro. Please note, this hack makes the use of the Mini 4 Pro C0 illegal in Europe (because the device must be blocked at a maximum height of 120 meters from the take-off point to be C0).
Regulatory nitpicking
If you are not interested in regulatory details, you can stop here. Otherwise, hang in there! because DJI's Viewpoints document contains some very bizarre claims.
For example ?
-> However, this is precisely the whole point of the C0 class: it allows flights over people! What DJI's phrase describes is class C1!
-> European regulations say that in the Open category aircraft must fly at "120 meters distance from the nearest point on the Earth's surface", and that is not the same as "120 meters above the ground"!
-> DJI talks about "drones purchased from January 1, 2024". However, European regulations specify that all drones "put on the market" after January 1, 2024 must include a class indication. "Marketing" is defined in European Regulation 2019/947: "the first making available of a product on the Union market". It is therefore not at all the same thing as "bought"! For example, a drone without class indication placed on the market in 2023 (like the Mini 3 Pro for example), purchased in July 2024, can be used without problem in subcategory A1! Furthermore, drones placed on the market after January 1, 2024 without class indication may be marketed, but they cannot be used in Europe in the Open category.
-> The remark is the same as in the previous paragraph: since the Mini 4 Pro has been "put on the market" in 2023, it can therefore continue to be operated without indication of class in Open category subcategory A1 in 2024 and after!
And to complicate all this?

The document " Acceptable Means of Compliance and Guidance Material to the Annex to Regulation (EU) 2019/947 — Issue 1, Amendment 2 » dated September 28, 2022 specifies that in the case of invalidation of class conformity, " The class identification label must be removed from the UAS identification label and the modified UAS can only be used in the Specific category ". If we follow the recommendation of this document, a C0 class drone cannot lose its class indication and continue to be used in the Open category, whether now or after 2024! So the Mini 4 Pro is no longer usable in the Open category since its height limit increased to 500 meters with the previous update! Fortunately, this recommendation does not have the force of law but simply good use of European regulations by EASA...