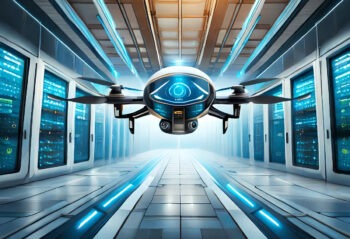 The " Commission Implementing Regulation (EU) 2023/2117 of 12 October 2023 establishing the necessary rules and detailed requirements for the operation and management of an information repository pursuant to Parliament Regulation (EU) 2018/1139 European and Council » (take a breath) is a text that I had not seen, but which did not escape the vigilance of the Italian site Quadcopter News.
What is it about ?
It sets up a central database listing the titles of participants in the civil aviation sector. Titles are licenses, certificates, declarations, exemptions, approvals, decisions, instructions, etc. The base described by the regulation includes securities specifically related to UAS and remote pilots.
Who is it for?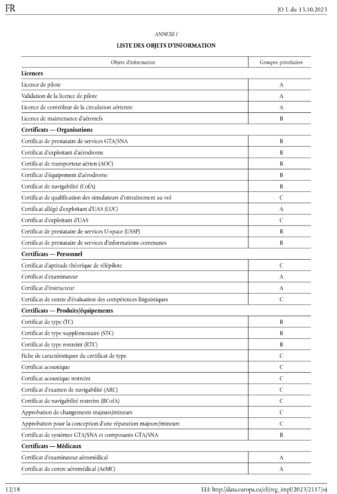 This base is intended to " the Commission, the Agency [EASA], the competent national authorities and any competent authority of the Member States responsible for investigating accidents and incidents in civil aviation ". In other words, it is a database of all holders of titles linked to civil aviation, consultable by the law enforcement agencies of all countries of the European Union in the event of an inspection and investigation.
When?
This regulation comes into force on November 1, 2023, but the obligation to appear in the database varies depending on the titles, for a transition which begins on April 1, 2025 (this is not a joke), with the main stages set in 2027, 2028 and finally 2029, date of entry into definitive application.
Examples ?
In the list of titles, we find :
the UAS Operator Certificate (January 1, 2029)
the Light UAS Operator Certificate (LUC) (January 1, 2027)
the U-space Service Provider Certificate (USSP) (January 1, 2028)
the Theoretical remote pilot aptitude certificate (January 1, 2029)
the UAS Operation Declaration according to an STS (January 1, 2027)
Registration of a certified UAS device (January 1, 2027)
source: Commission Implementing Regulation (EU) 2023/2117 of 12 October 2023 establishing the necessary rules and detailed requirements for the operation and management of an information repository pursuant to Parliament Regulation (EU) 2018/1139 European and Council
AI-generated illustration image with Adobe Firefly