DJI has conquered the world of stabilized handheld cameras with its Osmo Pocket range. To stay ahead of the competition, the manufacturer is offering a new model, the Osmo Pocket 3.
On the menu ?
The camera, which retains the same format as the previous Osmo Pocket, has a 1-inch sensor which allows you to take images even in little light.
Like previous models, it stabilizes videos on 3 axes mechanically. It films up to 4K at 120 frames per second, in 10-bit D-Log M for applying color corrections in post-production, or in 10-bit HLG for display on HDR-compatible televisions.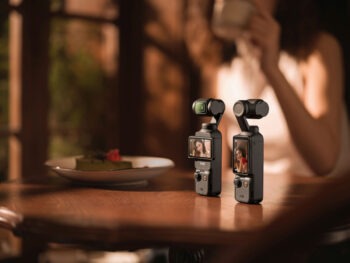 To control what it films, DJI added a 2-inch OLED screen. Small in size, therefore, but its format allows all of the images to be displayed. It is rotatable, to accompany images shot in Portrait mode, vertically.
The integrated battery lasts around 2 hours, it charges to 80% in 16 minutes according to DJI, so you're ready to film.
Advanced functions
The Osmo Pocket 3 benefits from functions developed for DJI drones, in particular ActiveTrack 6.0 which offers subject tracking modes, face detection, dynamic framing. The camera also allows you to add effects to improve images, simplify timelapses, digitally zoom in 4x, create panoramas, fluid 180° movements, etc. The Lightcut smartphone application allows you to quickly edit video sequences for distribution on social networks.
Accessories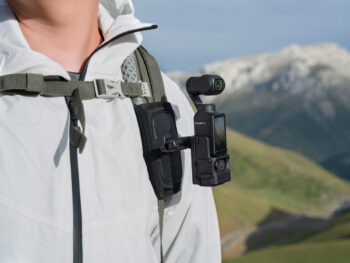 DJI proposes to add to the Osmo Pocket 3 a black haze filter with magnetic attachment to control reflections, a wide-angle lens, a mini tripod, a handle with battery, a DJI Mic 2 transmitter to integrate into the manufacturer's sound capture ecosystem, magnetic ND filters, a carrying bag, etc.
The price ?
The Osmo Pocket 3 is marketed by DJI on its online store, in DJI Stores in Paris and Lyon, as well as at specialized resellers at €539 (taxes included). The Osmo Pocket 3 Creator bundle with accessories for successful sound reinforcement is priced at €679.
Other pictures