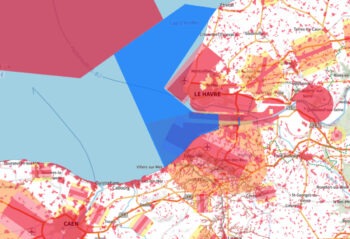 If you want to capture aerial images of the boats taking part in the Transat Jacques Vabre 2023… don't do it ! because two Temporary Regulated Zones (ZRT) were created to protect the competition, over a large area at the mouth of the Seine. These ZRTs can be activated from October 26 to 28, 2023 from 11:00 a.m. to 19:00 p.m. (09:00 a.m. to 17:00 p.m. UTC) and from October 29 to November 7 from 10:00 a.m. to 18:00 p.m. (09:00 a.m. to 17:00 p.m. UTC).
When activated, drone flights are prohibited. Because actual activation times are difficult to obtain for the general public, it is recommended to completely refrain from flying in these ZRTs from October 26 to November 7, 2023.
source: the AIS
Thank you in Gauthier for the info!