The American society Anduril has adopted the helicopter format for its surveillance drones, the Ghost. The latest addition is the Ghost 4 sUAS, a device intended for military, security and industrial uses. According to Anduril, its helicopter format ensures quieter flights than those of multirotors with an autonomy that can reach 1h40. It all depends of course on the load carried.
Load ?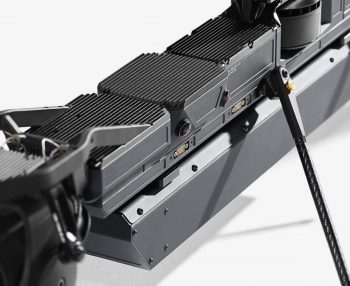 This is the strong point of the Ghost 4: it is modular with several bays intended to accommodate different types of tools. There are camera pods, but also radio jamming equipment, loudspeakers, dropping equipment, lamps, lasers, additional batteries, various sensors, etc. Anduril explains that this will allow the Ghost 4 to avoid " to fall into technical obsolescence ».
Wearable and waterproof
The aircraft was designed to be portable: it comes in a case with the promise of being assembled and ready to take off in less than 60 seconds by a single operator. Disassembled, it measures 1 meter in length, 43,5 cm in height, 42 cm in width. Once assembled, it increases to 2,72 meters in length, with a main rotor of 2,27 meters. Anduril indicates that it is able to fly in the rain, with all its components designed to withstand water splashes, including in a maritime (saline) environment.
Embedded unit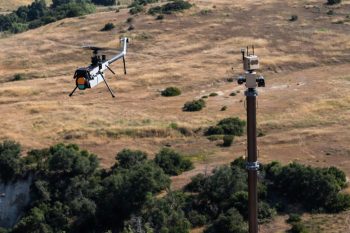 The flight controller is supported by a computing powerhouse called Lattice AI, which processes " 32 trillion pieces of information per second ". It allows the Ghost 4 to be autonomous to take care of target tracking, detection and reconnaissance, shooting missions for rapid aerial map production needs, including in environments where it is difficult to obtain a radio link and therefore the help of computers in the cloud. Anduril ensures that Ghost 4 can be operated in swarms to increase the chances of success of a mission. The official page of Ghost 4 can be found here.
A promotional video
Other pictures