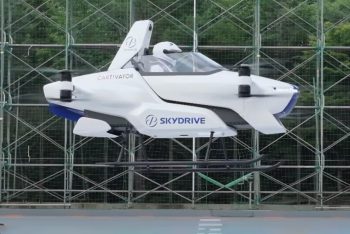 There is an impressive number of multirotors intended for the transport of people. One of the latest is that of the Japanese company SkyDrive. It was founded in 2018 by Japanese engineers, with offices in Tokyo and a research and development center housed at Toyota's test base...at Toyota in Japan. SkyDrive is not owned by Toyota, the brand, but the two companies struck a deal in 2018 to develop a "flying car".
First public test with one person on board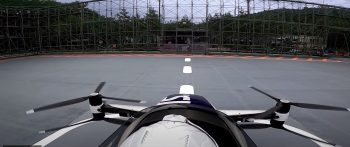 SkyDrive said it successfully completed a test flight with the third iteration of its air vehicle on August 25, 2020, with the public present and one person on board. The SD-03 took off with a pilot on board, assisted in its task by electronic assistance. The flight was brief, about 4 minutes, during which he circled an outdoor test area in the city of Toyota. SkyDrive does not communicate on the characteristics of its prototypes. The next step will be to carry out tests outside Toyota's site by the end of 2020. The commercialization of SkyDrive's flying vehicle is planned for 2023. The official website of SkyDrive can be found here.
A promotional video
Other pictures