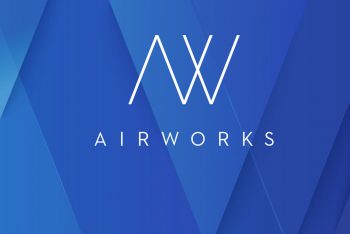 The annual conference Airworks, organized by DJI, is being held online this year due to the Covid-19 pandemic. The conferences allowed DJI executives to describe their vision of the commercial drone ecosystem can benefit from the brand's new technical advances. The driving principle? It is an optimization of drones for their integration into fleet management tools. Of the " key geospatial information systems, GIS ". They will benefit from new sensors capable of producing more precise data.
Lidar, GIS, ESRI
DJI has invested in laser measurement technologies, Lidars, via Livox Technology. These sensors are intended for many fields, such as the automobile to accompany autonomous vehicles, but also drones. DJI announced a partnership with ESRI, " world leader in geospatial intelligence, to offer advanced business solutions ". Data captured by DJI devices will feed directly into ESRI's Site Scan for ArcGIS tool.
The goal ?
Produce integrated solutions for the architecture, engineering and construction, urban planning, public safety and energy sectors ". DJI will transform the Flighthub software into " a comprehensive mission management platform focused on flight operations " thanks to which " the drones will produce live data with an augmented reality model ". DJI also relies on its base of 20 active developers, to whom we owe 000 applications intended for the brand's drones. Recent SDKs allow developers, according to DJI, to exercise " enhanced control over their fleet of DJI drones, allowing them to meet strict safety requirements ».
The speakers?
Manufacturer FLIR demonstrated its FLIR Vue TZ20 dual thermal camera gimbal for the DJI Matrice 200 and Matrice 300. Shell Deer Park uses DJI drones to perform mission critical inspections on burn columns. Southern Manatee Fire & Rescue demonstrated its expertise in protecting emergency operators on hazmat operations with Matrice 300…
See you tomorrow for DJI news!