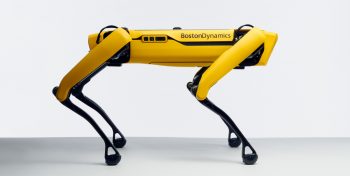 You know Boston Dynamics, this American company which develops quite impressive robots – in any case whose promotional videos mark the spirits. You want to know if the brand's robots really work like in the presentation videos. It's possible ! because Boston Dynamics has just opened a shop in which we find Spot to buy.
Spot?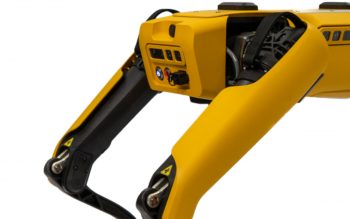 It's a quadruped robot able to walk, run, climb stairs, traverse unstable or cluttered environments. It is equipped with 360° cameras to detect obstacles. The goal is to assist remote piloting, and even to carry out autonomous missions. The use is obviously of an industrial type, for travel in difficult environments, for surveillance and rescue missions. But Boston Dynamics also offers it for research and even for art events.
The options ?
Spot can be equipped, but it is optional, with a panoramic camera, the Spot CAM. And a controllable camera, the Spot CAM+. And a Lidar to improve the detection of the environment. And an additional processor, the Edge CPU, to perform calculations for applications that consume a little bit of resources. And an additional graphics processor, the Edge GPU.
How much does it cost ?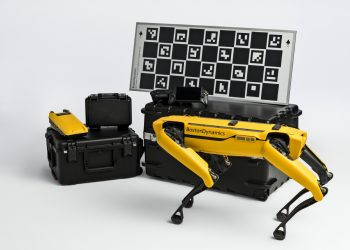 Count $74 (excluding taxes) for Spot, basic version, on the Boston Dynamics shop. With 2 batteries, a charger, a transport case, Python software tools to take advantage of the APIs… Plus $21 for the Spot CAM, $800 for the Spot CAM+, $29 for the Lidar, $750 for the Edge CPU (this is is given), $18 for the Edge GPU. Do you have the firm intention of adopting Spot, because your Sony Aibo is getting old (know that we multiply the years by 500 to get the real robot-dog age)? Boston Dynamics unfortunately only allows purchases in the United States. However, the brand offers leasing formulas outside the United States.
One more thing
What does Boston Dynamics have to do with flying drones? At first glance, none, except that the technologies used by the two universes are very similar. But know all the same that the former director of strategic partnerships of DJI then director of DJI USA, Michael Perry (see here), has served since 2018 as Vice President of Development at Boston Dynamics…