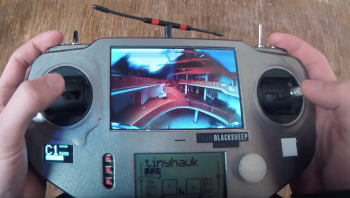 The quest for the ultimate remote control is an adventure that is based on so many criteria that everyone is pursuing their own Holy Grail. But some models are more convincing than others. The Tarango is an operational project that tries to mix the best of several radio controls. It's a DIY project: you won't find it in stores, it's up to you to assemble it...
His name is a clue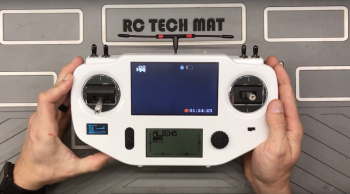 It borrows the main electronics and the settings screen from FrSky's Taranis QX 7. It adopts a format closer to Team BlackSheep's Tango, with a central video return screen. It is also based on a receiver intended to integrate FatShark type glasses, with its small front OLED screen. It is able to accommodate external modules to control devices using different radio protocols, including of course the TBS Crossfire. Inside, there is also a DVR to record flight sessions.
How to achieve it?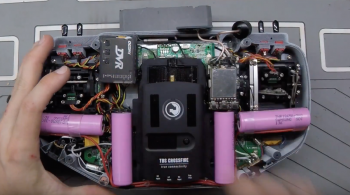 You have to sacrifice a Taranis, find a color screen, a video receiver module, a mini DVR, something to solder, and the .stl files of the remote control to print made by Ramsey Connely (aka Dropoff510), which you can download on Thingiverse. Take the time to watch the video below to fully understand what needs to be integrated into the case.
The shopping list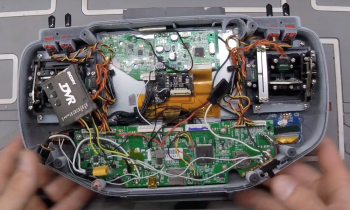 It is indicated in the Thingiverse description, with links to shopping sites if you lack components and don't feel like looking. As you are master on board, you can customize the case as you wish for a sober, flashy, cyberpunk, military look... A nice project, while waiting for TBS to offer its Tango V2, or for a Chinese manufacturer to take over the idea of ​​the Tarango…
The .stl files to print and some instructions are available on Thingiverse, here.