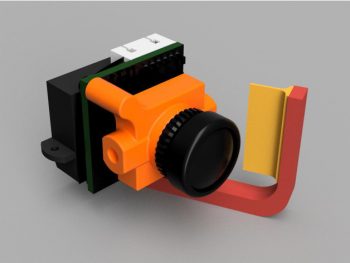 Have you ever driven a racer in the rain? This is obviously not recommended, at all, because electronics are not friends with humidity. Yet with components entrenched behind a fairing and a bit of insulation, it is possible to drive even if the weather decides otherwise. There remains another concern: in the rain, with a racer, the drops of water on the FPV camera are painful! You can try using products that prevent water from settling on a surface, but that doesn't work very well.
The solution ?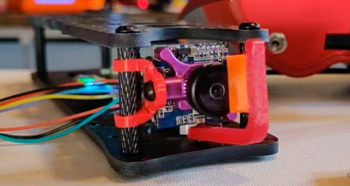 It was imagined by Dima Tsvetkov. His name means something to you? Remember, he had proposed propellers to be printed in TPU! (see here). Its assembly is quite simply a wiper for racer. It is based on a servo, an arm and a small brush. The magic of its editing? He included the instructions to integrate manual or automatic scan to radio controls under OpenTX! The Lens Wiper, a good joke or a really usable project? It's up to you…depending on the weather at your location! The description of the project and the files to download can be found on Thingiverse.
Thanks to Christopher for the info!